---

Jerry Lee Biography

---
"There's only one Meat Man. M'Boy, you're looking at the meanest muthahumpah of 'em all when it comes to music.
Jerry Lee Lewis is an American original. A song stylist in the great tradition of Al Jolson, Jimmy Rodgers, and Hank Williams. Jerry Lee can take any song, from 'Big-Legged Woman' to 'Somewhere Over the Rainbow' and make it his own.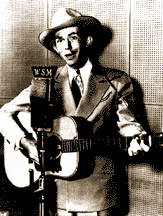 Hank Williams Sr.
Born September 29, 1935 in Ferriday Louisianna, Jerry grew up listening to a variety of music; "The Louisiana Hayride" and "Grand Ol' Opry" broadcasts, 78rpm recordings of country singers and blues men, and the inspired gospel music of the Assembly of God Church. He also spent hours hiding behind the bar at Haney's Big House soaking up the sounds of blues men like, then, 18 year old B.B. King.
Jerry Lee took these different forms of music and combined them to create a style completely his own. A creator in a world of imitators, Jerry Lee Lewis, will be remembered with Chuck Berry, Little Richard, and Elvis Presley, as one of the true fathers of Rock & Roll.
Jerry Lee began to play piano at age eight on a Stark Upright that his parents, Elmo and Mamie Lewis, mortgaged their farm to buy.
"My mother and dad...got me a piano and I loved it and worked at it real hard, and they backed me all the way, all their lives.....They were great people."
"I'll tell ya, I started playing piano--I learned to play in two weeks."
Along with cousins Mickey Gilley and Jimmy Lee Swaggart, Jerry Lee was constantly playing and practicing on the old Stark. His cousins were as Jerry said, "......like my brothers." but as he would later say, "But boys, were all together now, and I'm gonna tell you something--You all got great talent, but you just got a little of the scrapings. Killer got the talent."
For Jerry Lee Lewis, the word talent describes what he sees clearly as a gift from God.
"Other people--they practice and they practice...these fingers of mine, they got brains in 'em. You don't TELL them what to do--THEY do it. God given talent."
In late 1956, the 21 year old Jerry Lee took his talent to Memphis to 'Eyeball' Sam Phillips at Sun Records after reading a story about Elvis in "Country Roundup" magazine. His family gathered 33 dozen eggs and sold them to Nelson's Supermarket in Ferriday to finance the trip north. Once there, his life would never be the same.
"Whose Barn? What Barn? MY BARN!!" 'Whole Lotta Shakin' Goin' On' was recorded in one take--2 minutes and 58 seconds of rocking fury.
You Must Have The I-Wave Software To Hear The Killer, Download it here for free
On Sunday, July 28th, 1957, The Killer performed to a national television audience on the Steve Allen show. "Whole Lotta Shakin'" started moving up the charts and didn't stop until it held the number one spot in all field of music--Pop, Country and Western, and R&B. Only two other people have accomplished this--Elvis and Carl Perkins. However, with his next release, The Killer would leave them all behind.
"Great Balls of Fire" as well, would stand atop the Pop, Country, and R&B charts. No one before or since has duplicated this feat, and probably never will.
The summer of 1958 found Jerry Lee on top of the world. His twelve day engagement at the Paramount Theater in New York broke all attendance records, and his third hit "Breathless" was moving up the charts--until it all came crashing down during a tour of England in the fall of '58.
As the story has been told many, many, times. The British press, discovering his new bride to be only 13 years old and his second cousin (twice removed), attacked him mercilessly. Returning to the states, Jerry faced an equally hostile reaction.
Finding himself blacklisted on radio and T.V., The Killer hit the road for an endless string of one-night-stands. "From $10,000 a night to $250 is a hell of a disappointment." he said, but an unshakable belief in his own talent held him through the rough times.
In 1961 things looks better when his re-make of Ray Charles' "What'd I Say" began to receive airplay. A successful 'Battle of the Century' with Jakie Wilson followed, but it wasn't until the late 1960's when Jerry Lee began to release a string of number one and top-ten country singles, that his career regained momentum.
Through it all, Jerry never lost faith in God, or in his own God given talent. Tragedies, such as the deaths of his two sons, have destroyed lessor men, but Jerry Lee Lewis has persevered, and he will never, NEVER! STOP ROCKING!!
"When they look back on me I want 'em to remember me not for all my wives, although I've had a few, and certainly not for any mansions or high livin' money I made and spent. I want 'em to remember me simply for my music......"
"As long as they gimme a piano I'll be out there. They try to take that away, I'm gonna kick some ass."
Denny Ray Miller
copyright 1996
---
---